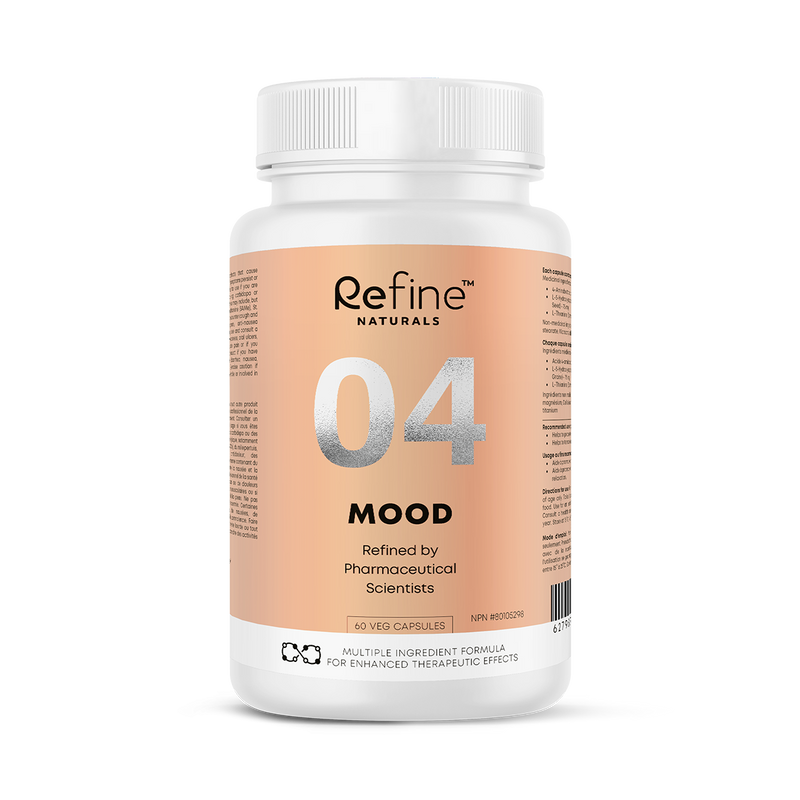 Refine Naturals™ MOOD
Promotes healthy mood balance.
EACH CAPSULE CONTAINS
Medicinal ingredients:
L-5-Hydroxytryptophan (Griffonia simplicifolia - Seed - 75 mg
L-Theanine - 100 mg
GABA (4-Aminobutanoic acid) - 25 mg
Non-medicinal ingredients:
Hypromellose, Microcrystalline cellulose, Magnesium stearate, Titanium dioxide.
RECOMMENDED USE OR PURPOSE
Helps to promote healthy mood balance.
Helps to temporarily promote relaxation.
DIRECTION FOR USE
For use in adults more than 18 years of age only. Take 2 capsules once per day. Use for at least 1 week to see beneficial effects. Consult a health care professional for use beyond 18 weeks. Store at 15°C – 25°C. Keep out of reach of children.
HAVE A QUESTION?
Manufactured exclusively for and distributed by:
C2C Healthcare Inc.
Lower Level, 360 Hwy 7 East
Richmond Hill, ON
Canada L4B 3Y7